OVERVIEW AND EXPERIENCE
Attorney, Tammy Lee Clause is based in Newfoundland, Pennsylvania, since 1990. She offers a fully-staffed practice, with paralegals and legal secretaries as support staff, to assist her in addressing all aspects of her clients' legal requirements.
Attorney Clause's practice is a general practice of law. She has handled numerous cases of all types and varieties. She has significant experience in cases involving divorce, child custody, child support, spousal support, pre-nuptial and post-nuptial agreements, name changes, preparation of wills, probating of wills, estate planning, irrevocable trusts, revocable trusts, elder law, breach of contract issues, and civil litigation to name a few.
ADDITIONAL INFORMATION
Rich experience in diverse legal matters:
Attorney, Tammy Lee Clause has also handled community association matters, including representing community associations and litigation against community associations. She is also experienced in handling the legal issues pertaining to real estate and has represented buyers, sellers, landlords and tenants as well as handled Agreements of Sale, Right of Way Agreements, leases, and mechanic's liens. She has represented contractors, and has also represented clients in litigation against contractors.

In addition, Attorney Clause has handled numerous corporate issues, including filing for corporations, registration of fictitious names, preparation of by-laws, preparation and mailing of corporate books, UCC filing, and the review of corporate contracts. Attorney Clause has also handled many personal injury cases, including slip and fall cases.
Attorney Clause's expertise is not limited to these issues, however. Rather, it is intended to give an overview of the wide range of experience Attorney Clause is able to provide to her clients.
The main focus has always been on service to her clients, loyalty to her clients, and making her clients feel comfortable. Throughout her more than 28 years of practice, Attorney Clause has made every effort to ensure that her clients are made fully aware of and informed about the legal issues of their situation. She has sincerely endeavored to provide each client with all of the available options so that a knowledgeable decision can be made about how to best handle each client's particular legal situation.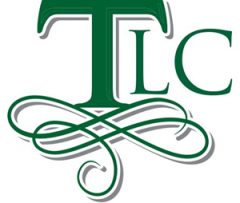 972 Main St., Newfoundland, PA.
For more information visit:
→ Website