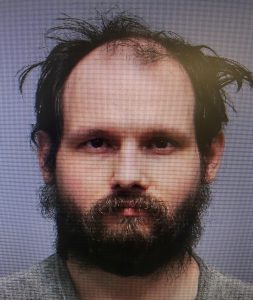 Wayne County District Attorney A.G. Howell today announced the arrest of Darrell M. Stringer, age 32, of Honesdale, PA. Mr. Stringer is charged with 20 counts of Possession of Child Pornography and 1 count of Criminal Use of Communication Facility, all felonies.
According to the affidavit of probable cause, a search warrant was executed on March 25, 2021, after receiving cyber tips. As a result of the search warrant, State troopers discovered photos and videos depicting child pornography.
Mr. Stringer was taken into custody and was arraigned by Magisterial District Judge Linus Myers. His bail was set at $100,000.00 and he was remanded to the Wayne County Correctional Facility. His next court date will be on March 31, 2021, in central court.
*The filing of criminal charges is not evidence of guilt but simply a description of the charge made by the Commonwealth against a defendant. A charged Defendant is presumed innocent until a jury returns a unanimous finding that the Commonwealth has proven the defendant's guilt beyond a reasonable doubt or until the defendant enters a guilty plea to the charges.